Magic Winery Bus Twenty Valley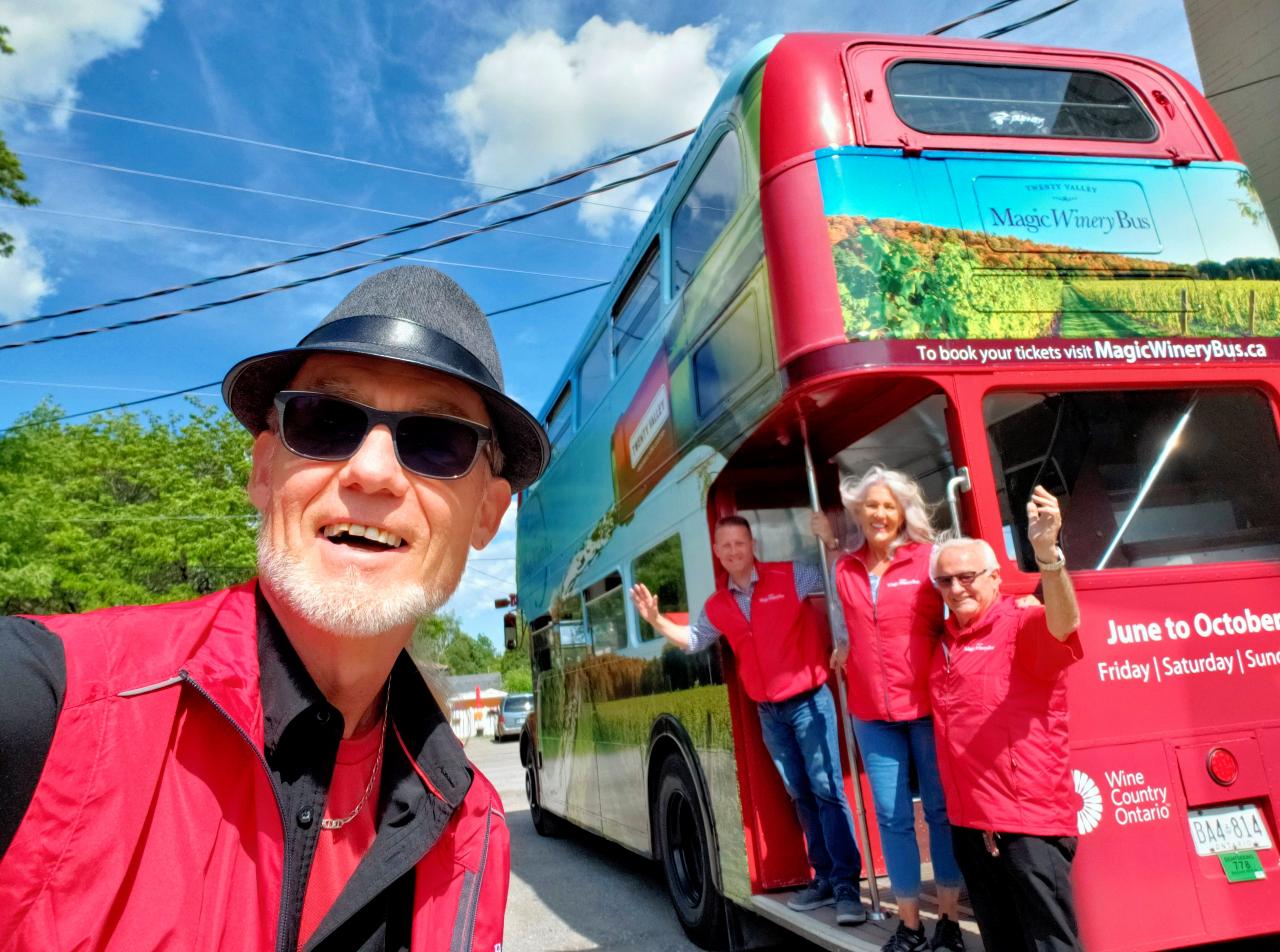 Duration: 8 Hours (approx.)
Location: Jordan Station, Ontario
Product code: TV
Discover Niagara's Twenty Valley, Ontario's largest wine region and home to some of the province's most beautiful boutique wineries. Often described as Niagara's Sonoma Valley, it's considered a hidden gem with luxurious experiences. These Niagara wineries are mostly family-run, award-winning estates — all set in the natural beauty of the Niagara Escarpment.

Once you board Magic Winery Bus, it travels in a continuous one-hour loop all-day. You have the opportunity to Hop Off at the winery of your choice. After you Hop Off, in approximately one hour, Magic Winery Bus returns and you have the option to Hop On and travel to the next winery of your choice or stay for an additional hour (especially if you are enjoying a patio lunch).
The time you spend enjoying the wineries on your tour is up to you! You have the flexibility to create your own itinerary. You can enjoy Wine County for a few hours or for the entire day.
Your $60.00 admission (plus HST and booking fee) includes day-long transportation, service of a guide to curate your journey, chance to visit five wineries plus an abbreviate tour and complimentary greeting wine at each stop.
Each hour, Magic Winery Bus passes your original departure location in Jordan.
On the Magic Winery Bus Twenty Valley tour, you'll have time to visit all five of these wineries on the 10:00am and 11:00am departures on Saturday.

Note: Admissions are non-refundable but can be rescheduled or transferred to someone else for their enjoyment. For further details email dhovell@magicwinerybus.ca.