Magic Winery Bus Niagara-on-the-Lake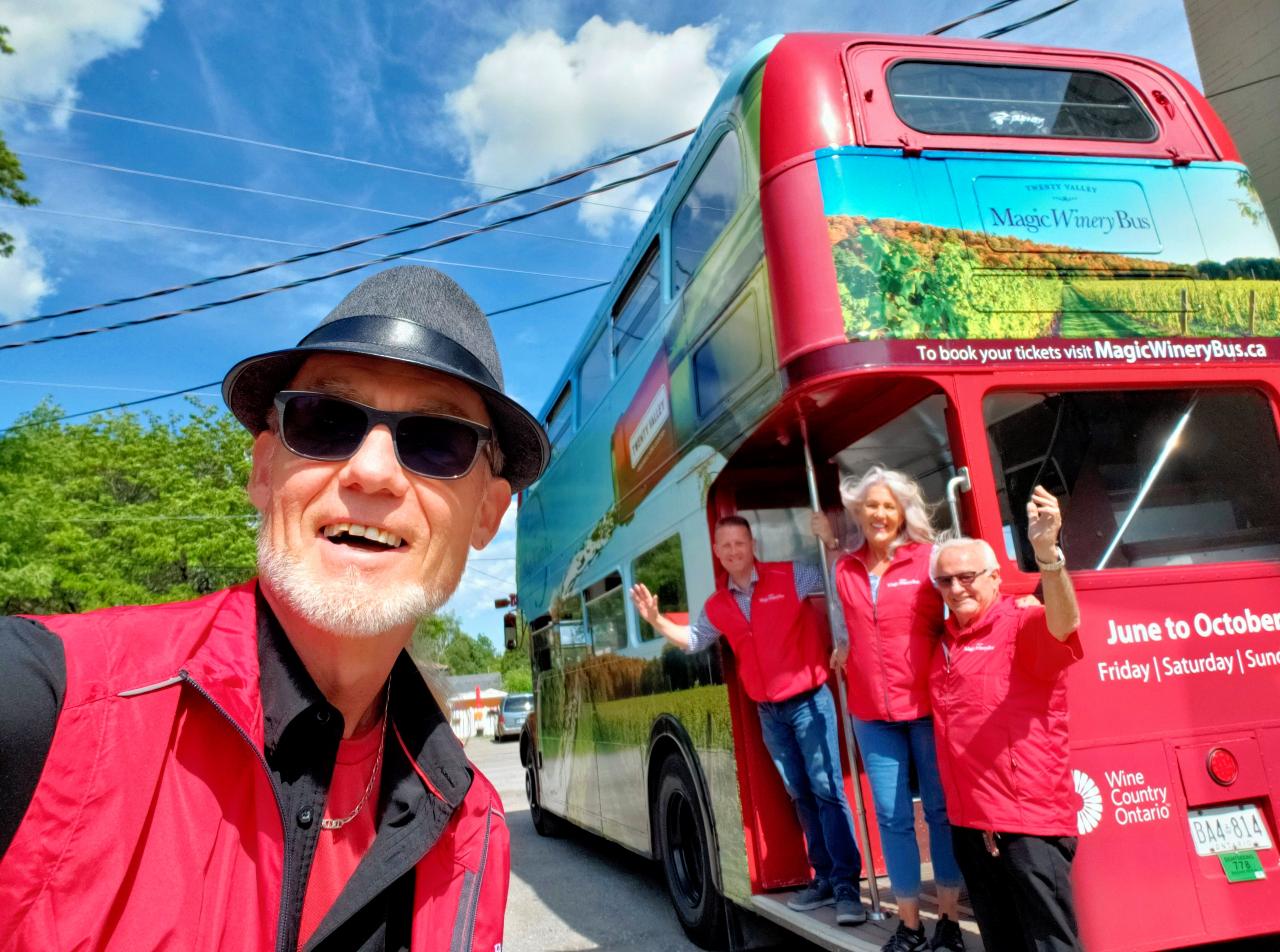 Kesto: 8 Tunnit (noin)
Paikka: Niagara-on-the-Lake, Ontario
Tuotekoodi: NotL
RETURNING IN 2022
Niagara-on-the-Lake is a community of wineries with individual personalities as distinctive as the wines. This is where the pioneers in growing and producing world-class wines from premium vinifera varieties and have helped to shape Canadian wine culture. Add in some of the oldest grapevines in the country, imparting great character and depth to the wines. The result? Complex, delicious and award-winning wines.

Once you board Magic Winery Bus, it travels in a continuous one-hour loop all-day. You have the opportunity to Hop Off at the winery of your choice. After you Hop Off, in approximately one hour, Magic Winery Bus returns and you have the option to Hop On and travel to the next winery of your choice or stay for an additional hour (especially if you are enjoying a patio lunch).

The time you spend enjoying the wineries on your tour is up to you! You have the flexibility to create your own itinerary. You can enjoy Wine County for a few hours or for the entire day. Each hour, Magic Winery Bus passes your original departure location TBC.
Your $75.00 admission (plus HST and booking fee) includes day-long transportation, service of a guide to curate your journey, chance to visit five wineries plus and abbreviated tour and complimentary greeting wine at each stop.
On the Magic Winery Bus Niagara tour, you'll have time to visit all five of these wineries on the 10:00am and 11:00am departures on Friday and Sunday.
A Note to Our Valued Guests:

We aim to deliver a memorable experience for you and will be conducting additional sanitizing activities on board this season and working with our winery partners to ensure your safety and comfort.
While our admissions are non-refundable, you have options; you are welcome to reschedule to a new day of your choosing, gifting your admission to someone else for their enjoyment or converting your admission to a gift card for redemption at another time. This includes if a departure day is canceled or you are unable to be on board both due to preventative public health measures.
We are always happy to be flexible and answer your questions by email to: dhovell@magicwinerybus.ca.